Brackins Project
Commissioned in 1952 by the Dallas Housing Authority, Brackins Village became a potent element to Meyer's architectural repertoire.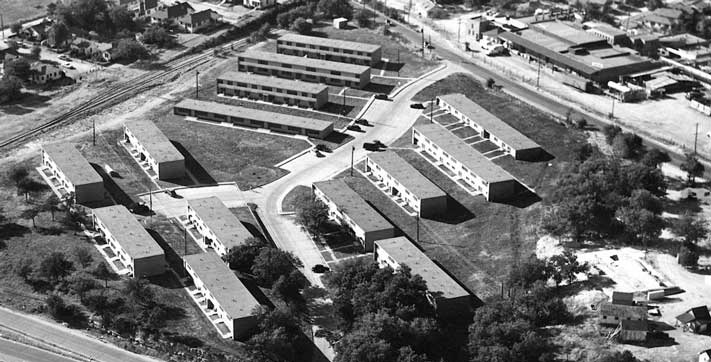 Brackins Public Housing Project
Additionally, the formative influence of Ebenezer Howard with his Garden City concept seems to be another motivating idea within Meyer's planning of the Brackins Village. Located on the outskirts of the core of downtown Dallas, Brackins Village seemingly displays Howard's elements of the 'town-country magnet.' Meyer's sensibility to space and arrangement of the housing units in an arterial manner appeal to his sense of ethical responsibility.